Regular price
$311.00 USD
Regular price
Sale price
$311.00 USD
Unit price
per
Sale
Sold out
Indulge in the essence of the Mediterranean with our Aromatic Silk Kimono, a masterpiece of luxury and style adorned with captivating prints inspired by the bountiful herbs that grace this sun-kissed region. Crafted from the finest silk, this kimono is a wearable work of art, offering both comfort and an aromatic journey through the heart of the Mediterranean.


Exquisite Silk Fabric: The Aromatic Silk Kimono is meticulously crafted from premium silk renowned for its gentle touch and luxurious feel against your skin. It's designed to envelop you in pure comfort and elegance.

Mediterranean Herb Prints: The kimono is adorned with prints showcasing an array of Mediterranean herbs, such as basil, rosemary, and thyme. Each herb is intricately detailed, offering a visual and aromatic feast that transports you to sun-drenched gardens.

Timeless Appeal: This kimono epitomises timeless elegance with its classic silhouette featuring wide sleeves and a graceful drape. It's a piece that transcends seasons and fashion trends, making it a long-lasting addition to your wardrobe.

Versatile Luxury: Whether you're lounging at home, enjoying a leisurely breakfast on the terrace, or dressing up for a special occasion, this kimono effortlessly adapts to your style, adding a touch of Mediterranean charm to every moment.

Comfortable Fit: The relaxed, loose fit provides unrestricted movement, and the removable belt allows you to cinch the kimono at the waist for a tailored look that complements your shape.

Perfect Gift: The Aromatic Silk Kimono is an exquisite gift choice, conveying your appreciation to a loved one or serving as a luxurious treat for yourself. It arrives elegantly packaged, ready to delight from the moment it's unwrapped.

Immerse yourself in the allure of the Mediterranean's herbal treasures, and experience the ultimate fusion of comfort and sophistication. The Aromatic Silk Kimono is more than a garment; it's an aromatic journey and a testament to your appreciation of life's finer pleasures. Embrace luxury, embrace nature, and let your style flourish with Mediterranean herbs.
Shipping & Returns

We are committed to an ethical and sustainable production of our kimonos to oppose the environmental catastrophe to which fast-fashion contributes a large percentage.
That's why the new collections will be produced in small quantities for luxury hotels or resorts and for customers who pre-order their kimonos. Once it is ordered, it takes 2 to 3 weeks to be delivered.
Care Instructions

Care Instructions: Dry cleaning is recommended to maintain the silk's exquisite quality
Share
View full details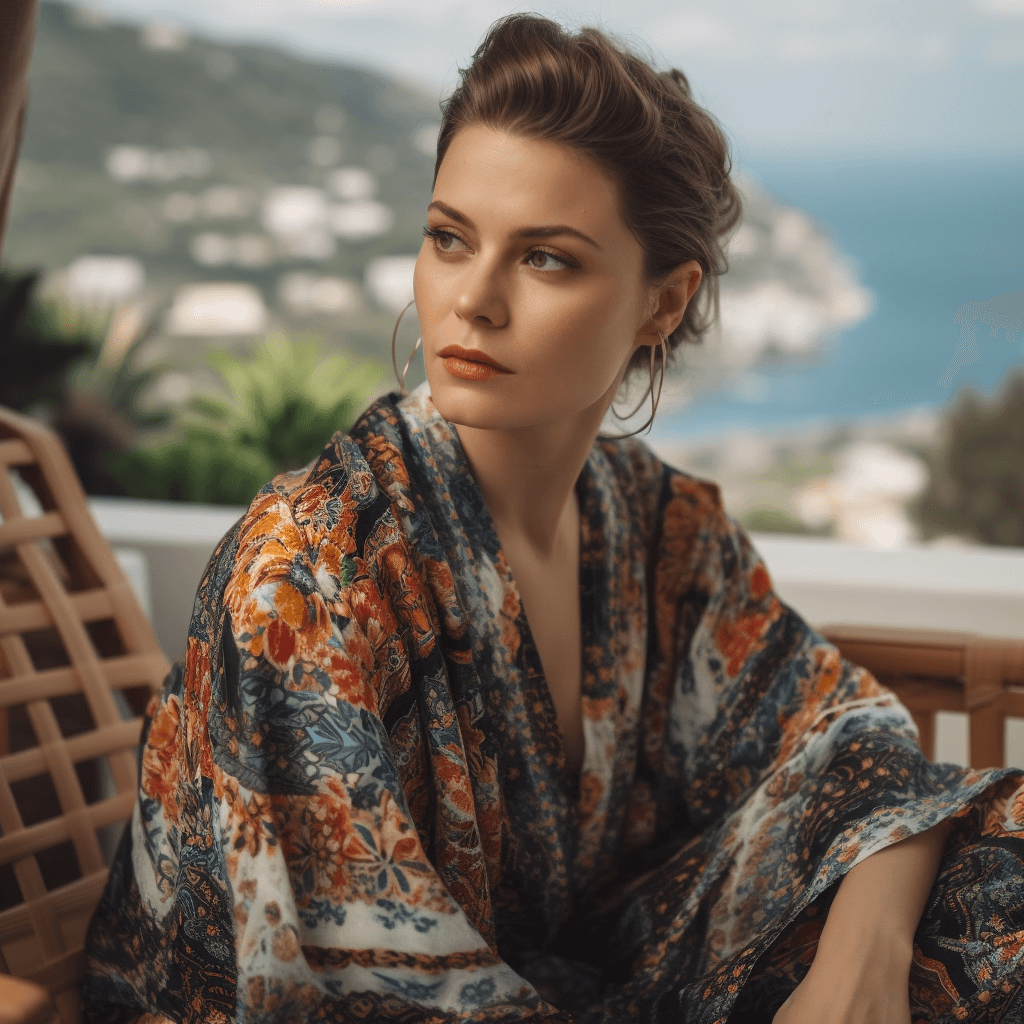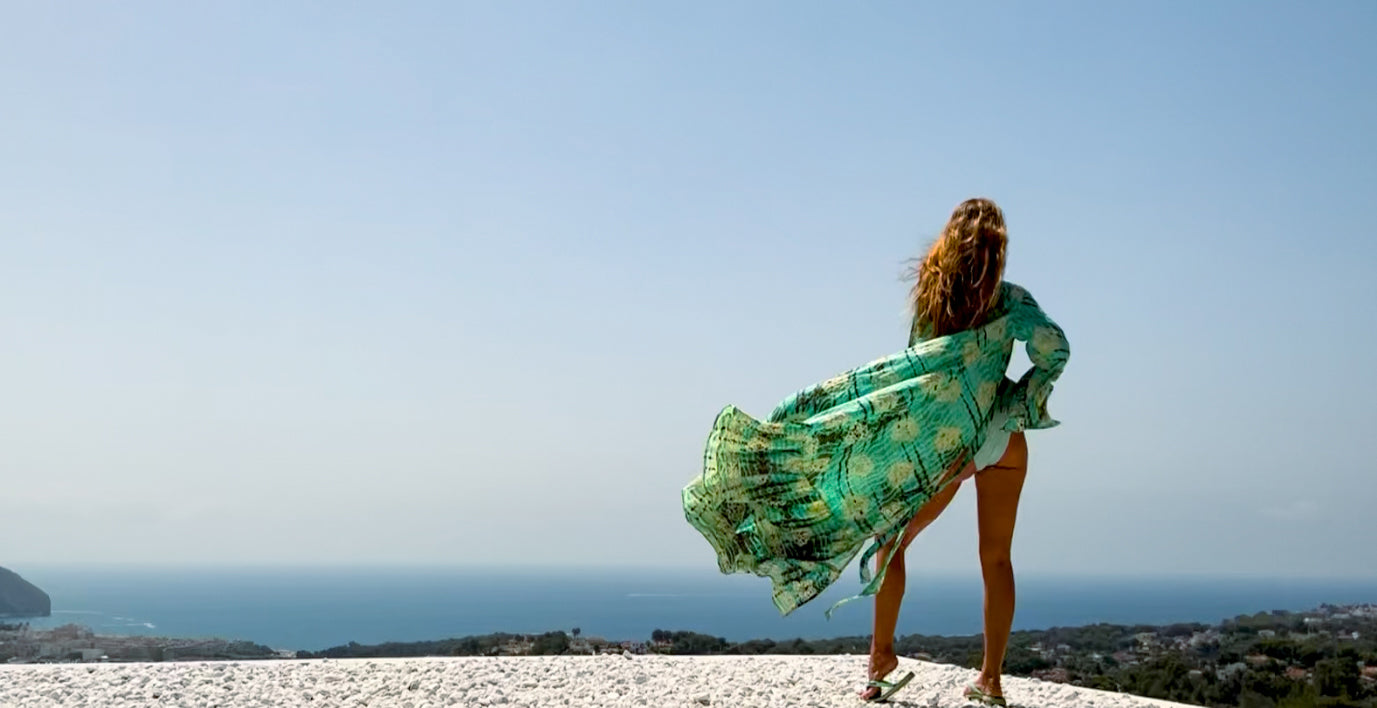 Silk to chill
Embrace the Dolce Vita with our luxurious silk kimonos.